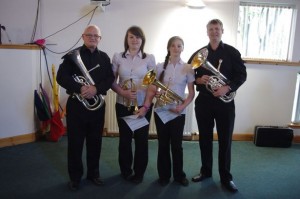 Congratulations to Russell Hamilton Director Andrew McAtee, his dad John and daughters Shannon and Hayley on becoming Scottish Champions with the Croy Silver Band.
Andrew's dad John is currently the bands longest serving member.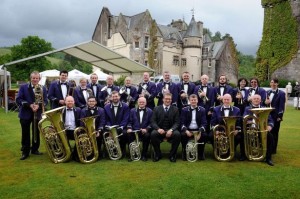 The band was founded in 1873 by John making him 139 years old. I'm sure you'll agree in the photos he doesn't look a day over 72.
The Croy Silver band represented Scotland in this years National Finals and we wish them all the success for the future.